Wesleyan World – 004 – Freshman Introductions 04
To read comic strip: please scroll down.
Sorry about this, but I drew these comic strips in 2005 just for fun, and didn't know anything about dimensions for use on the computer, what DPI was or is used for. And, since I saved these as GIFs (as this is what my friend suggested when I put them on his website) it is impossible to re size them without them looking completely unreadable.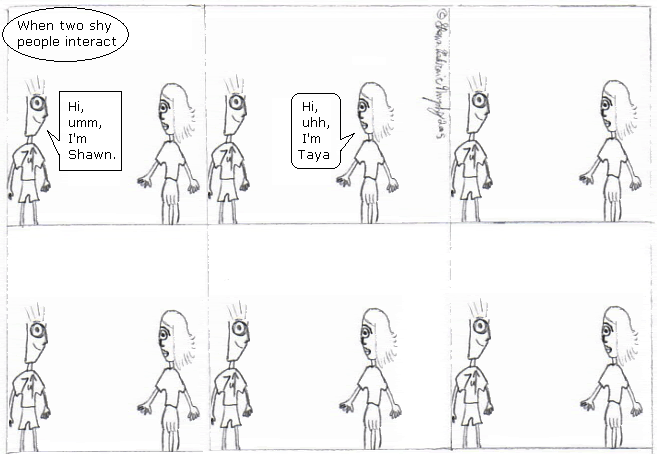 This is one of my favorites.