Wesleyan World – 001 – Freshman Introductions
This is the first strip introducing, of course, yours truly to the Wesleyan World. All 22 people depicted in this comic strip are based on people I knew in college, except for 1 character which I never named because I basically made her the antagonist for myself and my friends in the story.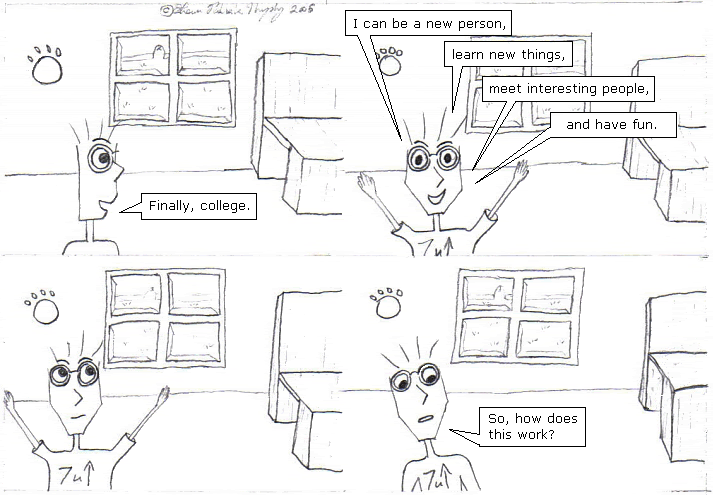 Alternate Beginning
When I originally created a few random comic strips, I realized I needed to have a first comic strip. This was my attempt at the first comic strip, and it introduced Rob Baden (who was not only someone who did a webcomic that took place at Wesleyan, but also the webmaster for Wesleyan World, originally). But, since I wanted to start the comic fresh, so others could read it, this had to go, as it only referred to an older comic series that only a few people knew about.
I knew I wasn't going to use it, so i didn't realize it until now that I left all the typos in because I never thought it would be seen.