Mechanaflux #1 Now On Comixology!
You can now order a digital copy of Mechanaflux #1 on the largest digital comic book platform for only $0.99! It's also available in HD according to the description.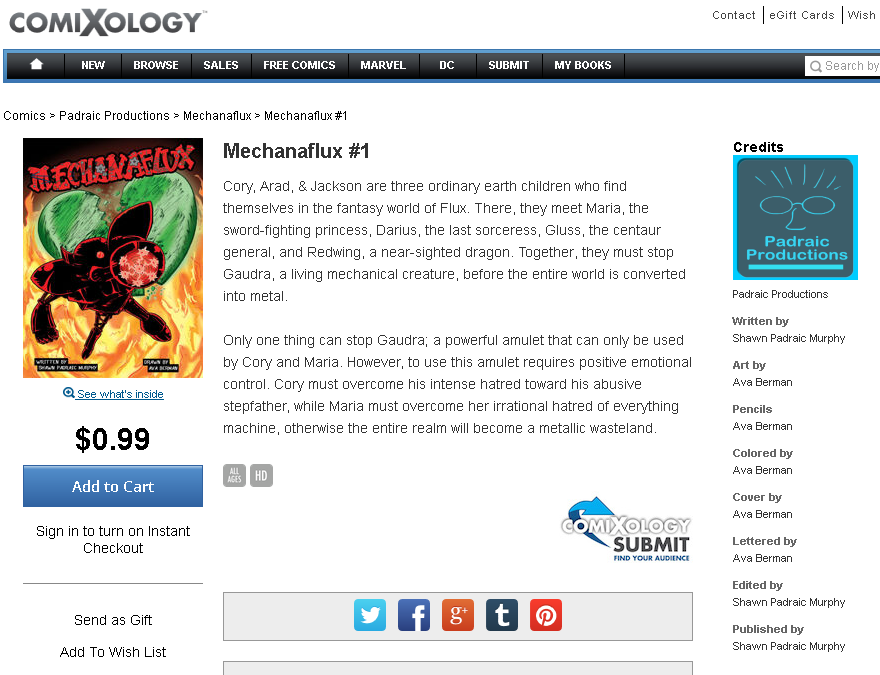 So far, I have also put up my The End comics, Issues 1, 4, & 5. I'm still working on getting #3 up there, but 2 will not be able to due to the dimensions it was drawn in, but is available on IndyPlanet & ComicsFix. Warning, these comics are for mature readers only.
I haven't put up my old comic, Displacement, just because I don't know if it would be accepted based on the quality of the files, or even bought. I feel like I should just keep that comic where it is and move forward instead of making sure it's available on every device and website ever (which, I am still going to do with Mechanaflux).