Square City Comics Open House – This Saturday From 11am – 4pm in Washington, DC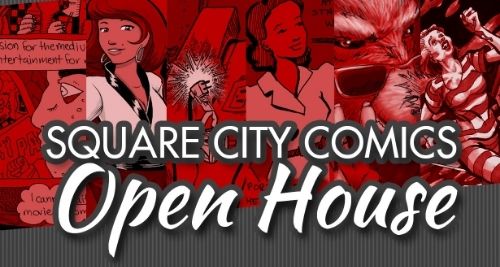 Square City Comics is hosting it's first Open House at Fantom Comics. I and many other local Baltimore and DC writers and artists will be in attendance. You can meet and talk to us, attend our panels and workshops, participate in raffles, and see a sampling of our comic books (also for sale). You can also learn about the 3rd Square City Comics Anthology project; it's theme, preview some art, and learn about the Kickstarter to help fund it.
Fantom Comics is located at 2010 P Street, 2nd Floor (the first floor has a Subway). The Open House will be from 11am – 4pm. You can view the Facebook Group below and invite your friends! See our Tumblr, also.
Square City Comics Open House Facebook Event