Kickstarter Arrival – Bubblegum Crisis Blu-Ray
Bubblegum Crisis Front, Back, & Side
Today I received the Bubblegum Crisis Blu-Ray in the mail. It is the first time it has been released on Blu-Ray, and I can't wait to watch it in high-quality. Now, I could go on and on about how much I love this series, or even show you all the different versions and art books I have, but for now I'm just going to show you what the entire package looks like. Please forgive the really poor MSPaint Pasting.
At first, USPS tried to deny me my well deserved reward, and when I first tried to pull the box out of the mailbox, it wouldn't budge. I couldn't squish it either (the back door the mailman uses must be bigger). Well, I grabbed my scissors and for 10 minutes in the dark of the night, stripped the box away to get my precious prize.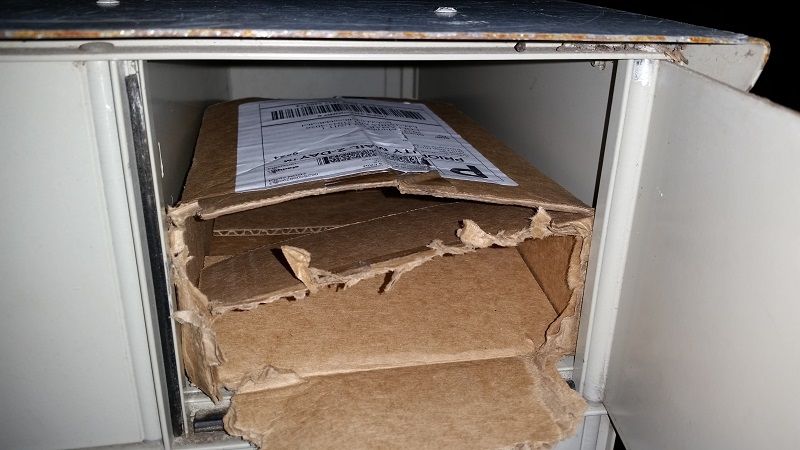 Now, the rewards are really cool, as I'm most excited about the A.D. Police key chain, and the coin with my favorite villain, Largo. You also get 7 postcards. Plus, the back of the cards have character design sketches.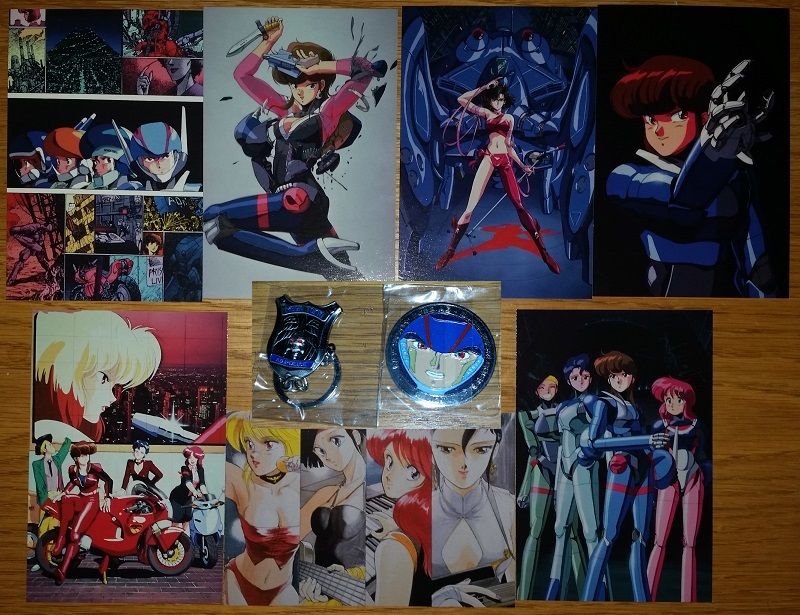 They also give you the 4-Issues American Comic Book Series in digital format, as well as all 3 RPG books set in the Bubblegum Crisis universe (not pictured). Next, I'll show you the front and back of sleves. Also, note the pictures with names on them. My name is there in Linna's mouth in the picture she is smiling.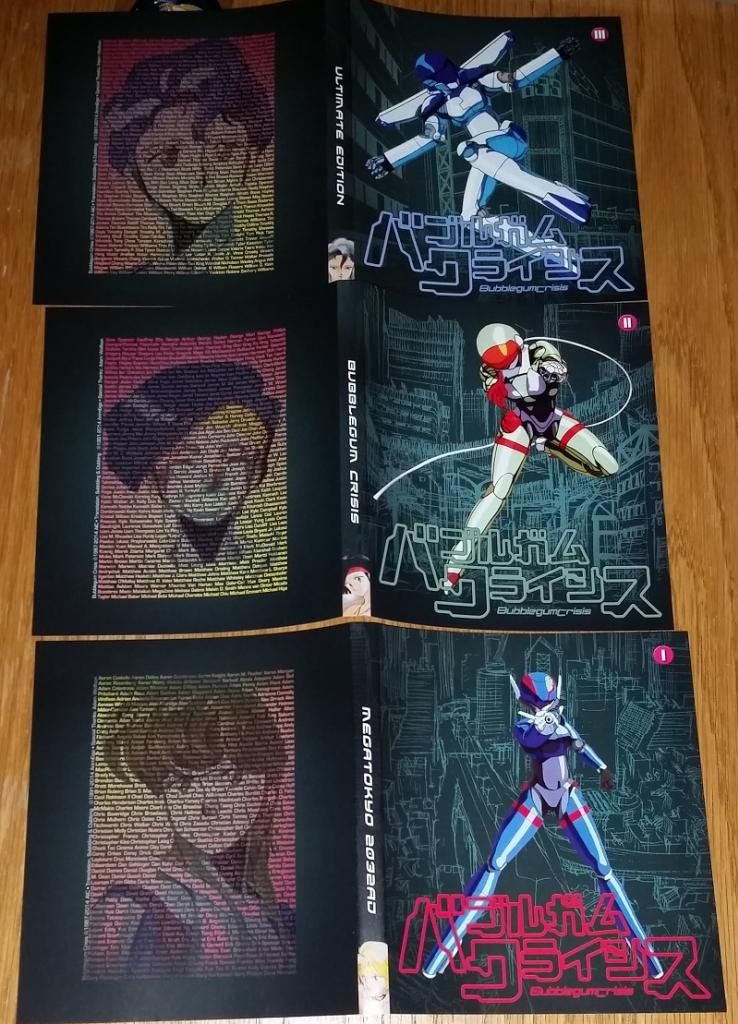 And don't forget the discs. That ends this look at all the items for this Kickstarter. Now that this was a success, AnimEgo might starting doing the same with some of their other properties.