The End #4 Preview Art (1st Story – Fragile Hope)
The End #4 is at the printers, awaiting final adjustments. Here is a preview of the first story in Issue #4, which follows a shy and reclusive individual as she reflects on her life up to this point, and whether or not there is any hope left in this world to keep on living.
First, here are the original sketches of the character throughout her life by artist Tina Lee.

Clara Sketches by thescarletspider on deviantART
And now, here is one of the early pages in the story, to give you the idea of the set-up. Remember to bring your tissues when you read the actual issue.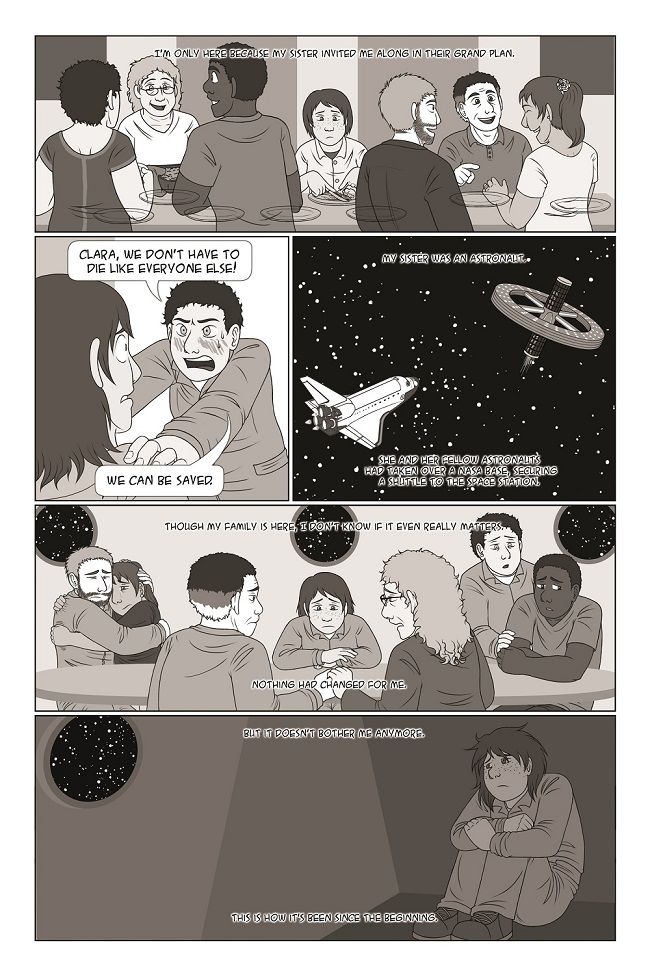 Oh wow, I totally uploaded an early version, as you can still see the plates through people's bodies because the layers haven't been removed yet.