'Displacement' The Graphic Novel is NOW AVAILABLE On Amazon.com & Barnes & Noble.com
Displacement, the experimental diary comic I started (and my first comic ever) has finally compiled it's 3 issue mini-series into a graphic novel. The entire comic has been re-done with new panel borders to make the comic easier to read. Oh, and guess what?
Displacement is now available on AMAZON.COM & BARNES & NOBLE.COM
Thanks to everyone who has made this possible; my artist, Michelle Balze, cover artist Amanda Kahl, John Bintz for all the questions he answered when I started asking how to photoscan stuff and put them in a comic, Michael Auger for compiling the individual issues together, and Jason Axtell for compiling the graphic novel, in addition to touching up and re-designing all the borders.
Displacement At Amazon.com: http://www.amazon.com/Displacement-Shawn-Padraic-Murphy/dp/1936921030/
Displacement At Barnes & Noble.com: http://www.barnesandnoble.com/w/displacement-shawn-padraic-murphy/1116800217?ean=9781936921034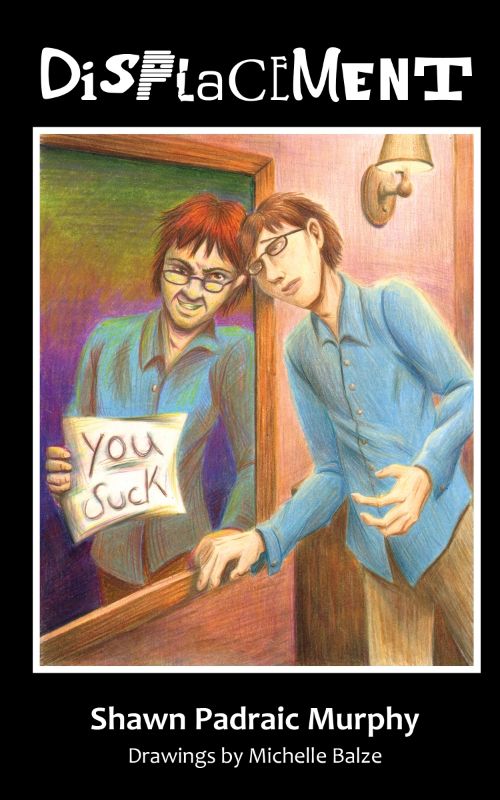 Below is the original cover for Displacement, which came out in 2009. The older, single-issue comics were only available on ComixPress.com, which no longer exists. The graphic novel is now the only version available; even future digital versions will use this as a base.