Strength #1 Preview: Attack
This is the 2nd preview of Strength. This page shows some of the action that occurs when Strength decides to risk her life to take on one of the most powerful super villains in the world. You can see the unique style of the comic, as well.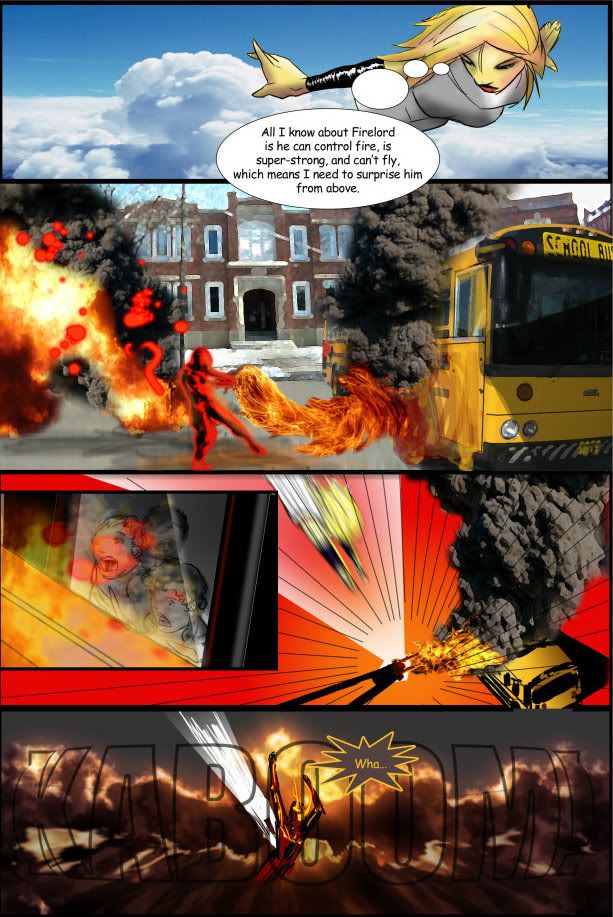 Strength is now available on Comixpress.com (for print) & LushComics.com (for digital).