Wesleyan World Storyline #2 – Fun With Laptops
Fun With Laptops 01
Alternate Tale
After the first storyline in which I introduce all the characters, I created this 2 part introduction using myself talking directly to the reader. I had written this originally because 2 of the first 5 strips had me talking to the reader too (which I eventually scrapped). There just wasn't anything here; it was just me telling you what comic was coming up next, and I think most people would rather just see the next comic.
---
Fun With Laptops 02
Alternate Tale
Well, here is the author Shawn interacting with the character Shawn. I'm so glad I didn't go this route when I originally started the story.
The 'figment' remark refereed to the scrapped storyline that eventually became the "Displacement" 3 issue comic book.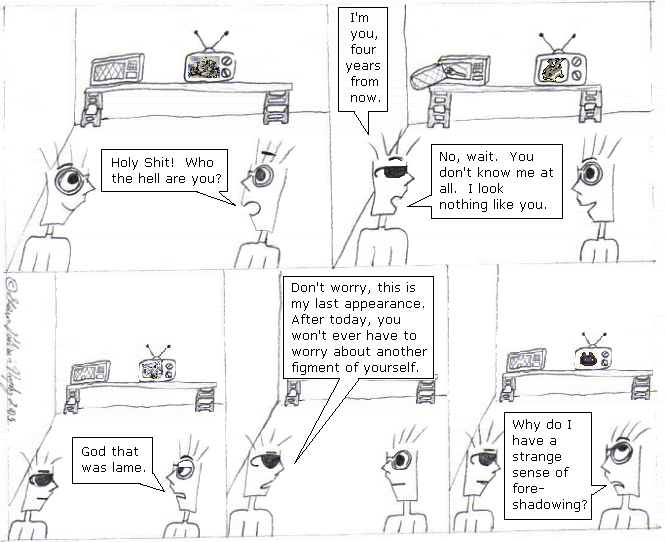 ---
Fun With Laptops 03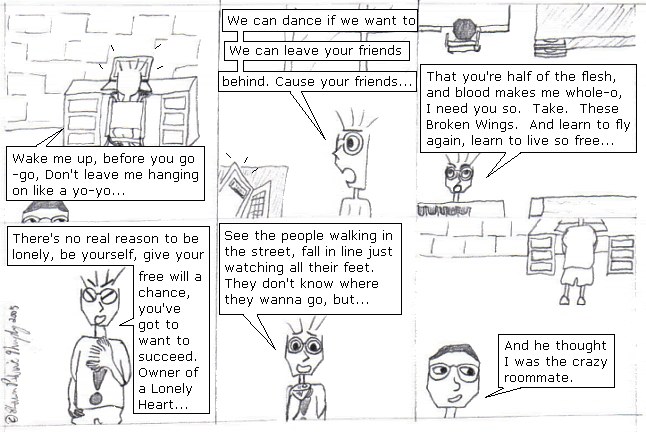 An alternate take on the ending. I was never sure sometimes which was the funnier way to end a comic.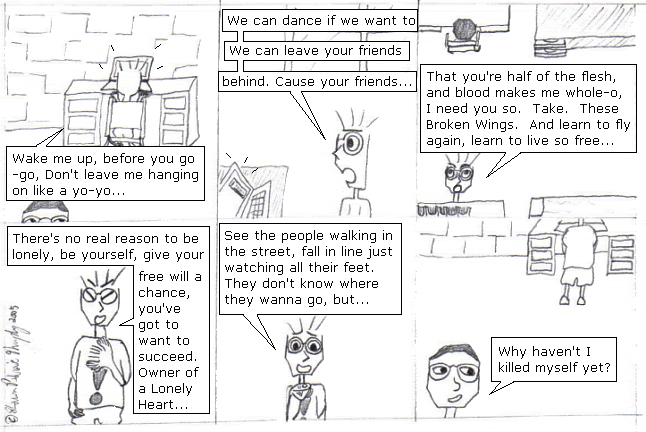 ---
Fun With Laptops 04
And now, an alternate take on the ending dialogue.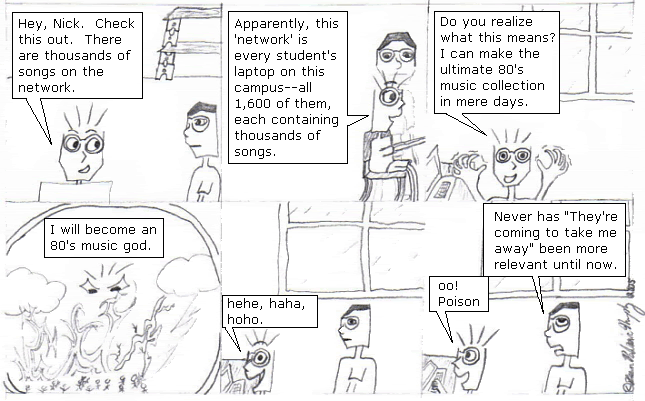 ---
Fun With Laptops 05